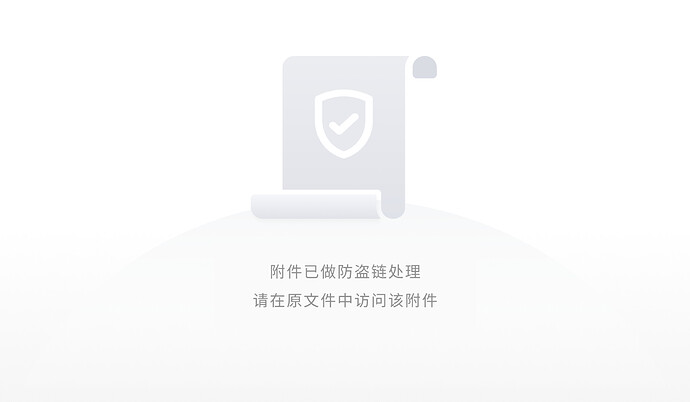 On July 5, Yeaza Labs、REIMOON、FLY was invited to the AMA about SuperNodes, in the REI Network international community. They explained why they choose REI Network in the bear market, their opinions on the REI Network upgrade and the features of their nodes, and so on.
So many interesting questions from the community about SuperNodes' vision and the future of REI Network. Thank you so much for supporting our AMA. Now let us enjoy the recap!
Q: Firstly, can you introduce yourself and your node?
Fly:
The predecessor of our fly node is the largest Chinese community node on the GXChain
With the upgrading and evolution of gxchain to REI, our node is also ready to take our friends in the community to REI.
Yeaza Labs
First of all, I would like to thank the various communities and our close cooperation once again. We have successfully completed the token migration work, and I think the community can't wait to know what we will do next.
We have changed our name to Yeaza Labs, and we will continue to try new things on REI based on the starting point of this lab. We welcome everyone to join Labs and contribute to Labs in various forms. We are also excited to announce 5 experienced developers joining our team to help us achieve exciting things.
Then Yeaza Labs will wait for the complete conversion of GXC to REI, of course we will not stop our development during this period. We expect that REI will stimulate the development of Dapps on the chain in various forms in the near future, and we will actively participate. At the same time, we will also actively participate in the election of nodes.
REIMOON
Hello everyone, my name is Yuri (香港交易广场天台/Hong Kong Exchange Square Rooftop), a crypto-security builder. I am very interested in REI Network, and I have been active in the community as a writer for the past few years. After meeting my two partners: developer Shi Nan and investor Ye Chen. We decided to create REIMOON together with the aim of helping more users participate in REI Network.
Q:why do you choose to continue supporting REI Network? And what are your opinions on the REI Network upgrade?
Fly:
Because I and our community are loyal holders of gxchain, and now I can be said to be holders of Rei
The most intuitive feeling of this REI upgrade is the meaning represented by the name of REI, rapid, economic, innovative, and with a strong sense of mission.
Yeaza Labs
The wallet is much more convenient to use, and Dapp development is more convenient. And the entire network is more friendly in terms of handling fees and speed after the upgrade. Very friendly to teams like us developing projects.
REIMOON
What impresses me most about REI Network is its unique gas model. The design of obtaining free on-chain resources by staking tokens, on the one hand, reduces the resource consumption of users during on-chain operations, and on the other hand, strengthens the security attributes of REI itself. Therefore, REI Network can gain advantages in application scenarios such as GameFi and TradeFi.
Q: Can you introduce the features of your node? Or what can you do to get more voting? How are you going to build your community?
Fly:
Fly node has been committed to maintaining public network security, promoting the healthy development of public networks and improving user income.
From gxchain to REI network, its original intention remains unchanged.
Although there is no node reward on gxchain at present, it is still making its own contribution to the stability of gxchain network, helping more users on gxchain smoothly convert to REI, and jointly promoting the ecological prosperity of the chain
Here, I hope you can support our fly node. In the future, we will airdrop rewards to the addresses that vote for our node.
Yeaza Labs
I will explain what we plan to do next. First of all, we will not continue Swap work on REI, because mature Swap such as Oortswap has appeared. We are honored to be a close partner with Oortswap, and we will continue to maintain close cooperation in the future.
REIMOON
Regarding the characteristics of nodes, I think there are three points: First of all, our team has been working with the core development team for many years and we are very familiar with each other, especially the team's technical leader, Shinan, who has submitted a lot of code for this blockchain as early as the GXChain era;
Secondly, our team has very rich experience in blockchain marketing, and can provide assistance to REI Network in various fields such as crypto technology popularization, community management, and user growth;
Finally, our team is not running for money, and most of the services we provide will be completely free. You can now experience some services on our official website (https://rei.gxcmoon.com), including NFT transfer, address security check, etc. In the future, we will also launch more useful functions.
Q:As the super node, which support do you hope to get from the official?
Fly:
Most users of our community are Chinese users. Due to policy factors a few days ago, many friends in the community lost contact. I hope to take this opportunity to find a home again and build an ecosystem together under the official publicity.
Yeaza Labs
I hope the official can provide more support in media announcements and more interaction on social media. Let everyone see our progress
REIMOON
We will apply for more support from the community as we make more contributions.
Q: Can you send your node contact information? TG, Twitter, or community links.
Fly:
Our TG is Telegram: Contact @reifly
Yeaza Labs
https://twitter.com/gxchaintop is the link to our Twitter, please follow our account!
REIMOON
twitter:@gxc_moon
website:https://rei.gxcmoon.com
WeChat Official Accounts: REIMOON :gxcmoon
Q: Can you talk about your expectations for the development of REI Network in the future?
Fly:
Personally, I am very optimistic about REI, because I especially know the team. There are really few teams that can continue to work hard in this industry. No matter what difficulties they have, they can overcome them and continue to move forward.
The most important thing is that the team has sufficient funds, which is valuable for the public chain.
The main network upgrade of REI is a new system, compatible with Ethereum EVM, more friendly to developers and users, and summarizes the previous experience to establish a lightweight and free application-level new public chain.
Yeaza Labs
In terms of technology, I am definitely not worried about the REI team. As a mature public chain, I hope that REI can hold more events or hackathons in the later stage, which can stimulate the interest of the development team.
Moreover, there are more projects on the chain, and each project can interact more and make progress with each other.
REIMOON
With the advent of the crypto bear market, I think the newly born Layer 1 will have time to patiently polish their abilities. In our opinion, REI has a very broad audience and a high willingness to govern the community, which means it will live longer.